PCN 4 Featured Clinic: Granville Pediatrics and Family Clinic
Granville Pediatrics and Family Clinic is a primary care clinic in the Shaughnessy-Arbutus Ridge-Kerrisdale neighborhood of PCN 4.
How long has your clinic been in the PCN?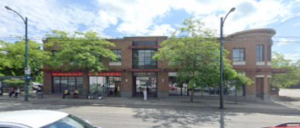 Our clinic has been in the PCN since Feb 2020
What do you like about your community?  
We love that our community is very varied in nature. We have patients that span throughout the lifespan.  We have a special interest in babies and children which makes our clinic very fun and energetic.  
What is a recent success you feel you've experienced in your clinic?  
A recent success in our clinic was the addition of a new Nurse Practitioner to our team! We are excited to be able to open the doors to more patients and families and be able to better serve our community.  
What types of patients do you support?  
We support all kinds of patients! What makes us stand out is that we care for very complex children such as those with severe autism, behavioural challenges, and self-injurious behaviour.  We also care very closely for the families of these complex children and support them in their journey of caring for their child.  
Is there anything else you want people to know about your clinic?  
We are a growing team with a passion for delivering holistic and equitable health care. We are also unique in that we have a family side of the clinic, and we work alongside pediatricians; which allows us to deliver care in a unique model.