PCN 5 Featured Story: City Med – Striving to meet community needs in the PCN
CityMed opened its doors on January 21, 2022. The new primary care clinic is located within PCN 5 at Main St. & 5th Ave.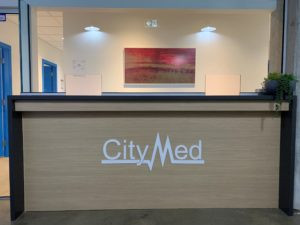 CityMed strives to serve the local community by providing accessible and comprehensive care to its patients in a friendly environment – going to see the doctor doesn't have to be an onerous or scary experience. As a brand new clinic, CityMed hopes to become home to several longitudinal family physicians while also providing same-day access to care through "walk-in services", both virtually and in person.
"Our vision is to become a true "medical home" for our patients that is local and accessible, where all patients feel welcome and at ease. We are committed to growing and adapting to meet our community's needs as part of the primary care network."